WHY PIQNIC
It's a smarter way of working
The intelligent platform that brings people, information and workflow together in one place.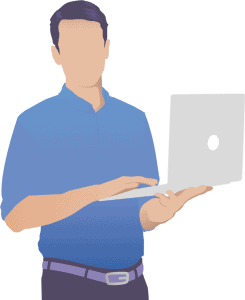 The single smart platform that ends chaos
If you've ever had to copy data from one program to another for a report, you need PIQNIC. If you've ever spent time finding a document or the latest email in a conversation, you need PIQNIC. If you've ever forgotten to update someone on your progress, you need PIQNIC.
Get a FREE trial or demo. No strings attached
PIQNIC signals the return of simplicity
Bring teams, work, and information together in one place. A single, smart platform where you can quickly find the information you need, kick-off projects, manage tasks, share files, review documents, make decisions, collaborate with customers and partners and message anyone… all this and you've never left the platform.
The unreal platform that offers real help
No matter where you are in the world, every time you turn to PIQNIC, you'll connect with a real person. Someone who understands the platform back to front. A person who will guide you through the set up of your document management and workflows and train your people so that everyone gets the most from the platform.
Getting PIQNIC is a picnic.
Onboarding couldn't be easier. In most instances, you'll be up and running the same day. But everyday after that, you'll be in control. There's no lock in or term contract, upgrades are included and you can add or remove users anytime you need to. If you find you have specific needs, one of our people or certified partners is there to help. Innovation as simple as PIQNIC shouldn't cost the earth, and it doesn't.
Get fit for the future
With the advent of new ways of working and the birth of digital nomads, who knows what the future holds but with PIQNIC your company is more efficient and better placed to adapt to change.
At PIQNIC of course we practice what we preach. Innovation will always be a work in progress to us. And all of this innovation will flow on to you.
You can bring anybody to the PIQNIC – for free.
Suppliers, Clients, Contractors and the like will be better off working the PIQNIC way too. Document management, task management, automation and collaboration with anyone you like. That's why we've made the platform extendable to include any externals parties you work with. And we offer this at no extra cost.
PIQNIC is an interactive platform which makes work easy.
Value-based pricing
SEE HOW IT WORKS
Want to know more?
SPEAK TO US